KTC's answer to mass communication with Portal Users comes in the form of the Portal Broadcast Manager.
This tool is designed to allow authorised users to create broadcast messages intended for selected (or all) portal users and distribute these messages automatically for the portal user to read whenever they log on next.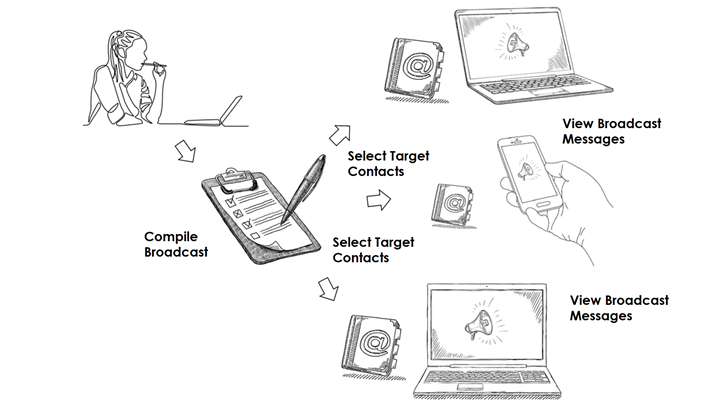 Using the functionality is easy.
First, the user will start by creating/capturing the actual message to be sent.
Next, the user selects one or more portal users to include in the broadcast. Users may be added or removed from the audience at any point.
Finally, once ready the user may activate the message, after which the broadcast will become visible to users. Should the user wish, the broadcast may also be recalled/deactivated at any point. Any user that has not read the message yet, will no longer see it.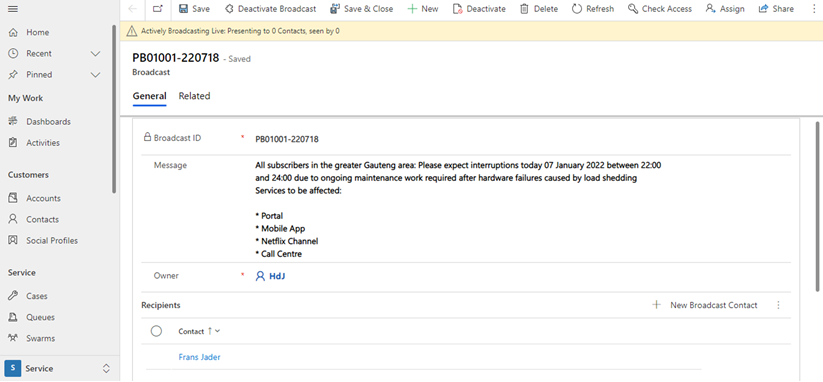 On the back-end, the solution displays a status bar for each broadcast showing it's status (active or deactivated), as well as how many users are currently being broadcast to-, and how many has actually read the message.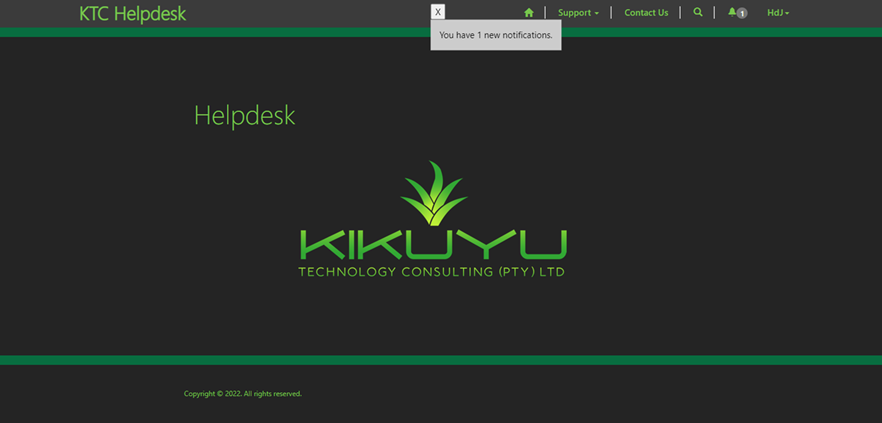 On the portal, the user will immediately see a notification whenever logged on. In addition, a notification counter or badge count is also shown on the user's status bar, indicating how many un-read broadcast messages are waiting.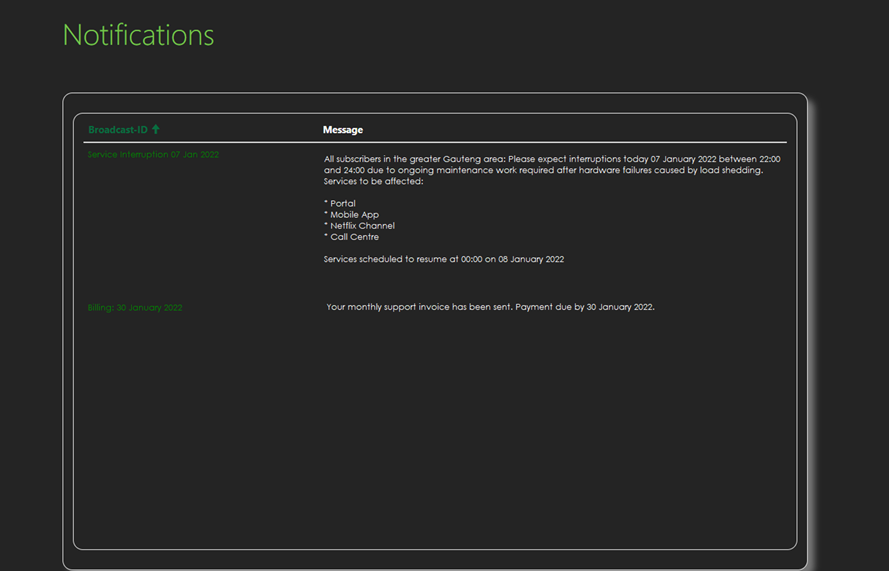 When viewing broadcast messages, the user is presented with a list view showing all the current broadcast messages. The user may click to open a specific message and read any further details.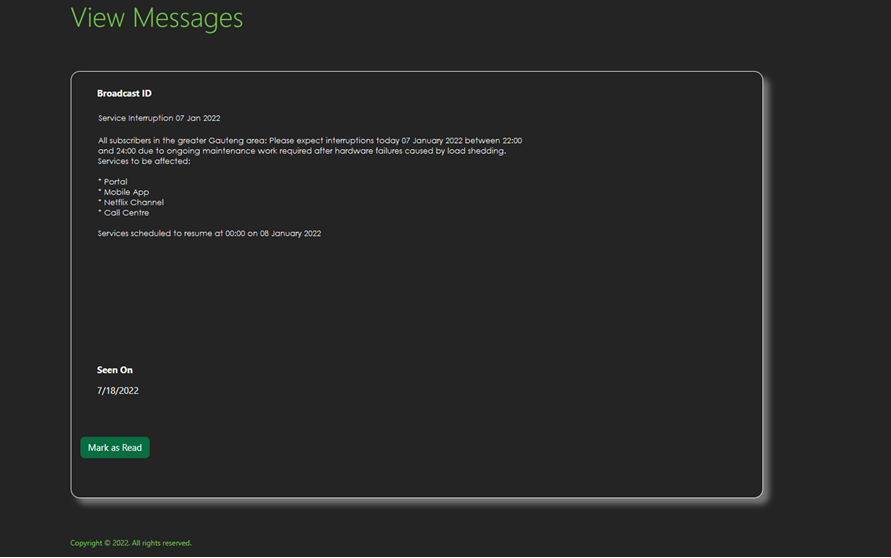 Depending on the user's situation, he/she may choose to leave the broadcast as "un-read" or click a button to notify receipt. This is to allow users to follow up on broadcasts should they not necessarily be in the position to do so upon reading.
Should you be interested in a demonstration or perhaps wish to enquire about similar functionality, please reach out to us at support@kikuyu-tech.co.za.